Five (5) Tips To Winterize Your Plumbing
As the winter season approaches, it's important to take precautionary measures to protect your home's plumbing systems from plunging temperatures.
To prevent a plumbing pipe burst and costly water damage, it's important to winterize your home's pipes.
Freezing nighttime temperatures can cause water pipes to build up pressure which may lead to a pipe burst, water leak, and expensive water damage.
To help avoid these problems before they arise you can winterize the plumbing in the home you live in and use during the winter.
Here are a few simple steps and inspections you can take to help protect your home from winter pipe bursts, leaks, and water damage.
At RT Olson Plumbing, we want you to have peace of mind knowing that your plumbing system is in top condition this season.
1. Insulate your outdoor, garage, and attic pipes
Pipe insulation is a low-cost and easy way to help protect against frozen pipes. You can purchase foam or rubber pipe coverings at your local hardware store,
Be sure to cover all pipe that's exposed to the outdoors.
It's also a good idea to insulate the pipes in your attic, crawl spaces, garage, and basement (if applicable).
Your main water line where it comes into the house is another pipe to insulate.
There are pre-formed rubber and foam "pipe insulation sticks" available in various lengths and diameters.
Rubber "pipe sticks" are more durable and longer-lasting. Some have adhesive strips on one end for easier sealing.
In areas near high heat, like water heaters or furnaces, use fiberglass insulation pipe wraps (be sure to use proper personal protective equipment when working with fiberglass). Secure the ends with foam tape or duct tape.
Important: pipe insulation sticks are measured by R-value. The higher the R-value, the better it insulates against temperature changes.
Here's some more info on pipe insulation from a This Old House episode on YouTube.
2. Disconnect garden hoses from outdoor hose bibs and drain the hoses
This will help prevent water from freezing inside the hose and backing up into your water lines inside the home.
3. Cover your outdoor hose bibs with an insulation cover
Install a faucet cover on your outdoor hose bibs and insulate any exposed pipes to prevent them from freezing and bursting.
4. Look for and seal all cracks in outdoor walls
Seal all outdoor wall cracks with exterior-use caulking or spray-foam insulation so cold air cannot enter and freeze the pipes inside the wall.
Especially vulnerable areas include near hose bibs, dryer vents, and holes for cable TV wiring. Seal all exterior wall gaps and cracks annually.
5. Schedule a routine winter maintenance check with our plumbers
A pre-winter inspection will ensure that your home's plumbing system is in top condition and that minor flaws are repaired before they become major problems.
Winter weather can be hard on your plumbing system, and these preventive measures can save you costly repairs and replacements.
If you need assistance winterizing your home's plumbing or any other issues, contact us today at (951) 344-5596.
For more details about our Plumbing Inspections see it's service page here.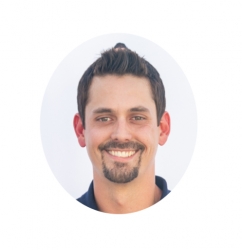 Latest posts by Bob Olson
(see all)