How does a water softener work?
If you have hard water you've probably heard that a water softening system could be saving money, but how does a water softener work?
Hard water is a slow and silent killer (of your plumbing and appliances).
Hard water is expensive, by corroding your plumbing and shortening the lifespan of your fixtures, pipes, water heater, and appliances.
Hard water also leaves tough-to-clean limescale deposits on baths, toilets, sinks, and faucets.
A whole house water softener exchanges the hard water mineral ions for sodium or potassium ions that provide you with soft, luxurious water.
The process is called ion-exchange. It's using positive and negative electrical charges to replace undesirable contaminants in the water with more desirable ions.
What is hard water?
Most household tap water comes from city water systems that started its path to you as either groundwater or surface water.
Groundwater is found underground in aquifers that get filled from melting snow and rain.
Surface water is collected mainly by rains and groundwater deposits that have risen and reached the surface.
A city or town collects and then treats both forms of water, and it's circulated through a vast plumbing network, bringing water to your home.
In many cases, the municipal water fed to your home is hard water.
Hard water is a term used to describe water that contains an unusually high amount of dissolved minerals such as calcium, magnesium, iron, etc. Water can absorb these minerals from the surrounding rock and soil when it's still underground or flowing through piping.
The scale of water hardness depends on how many grains of these minerals are absorbed. Water hardness is measured in grains per gallon (GPG) and milligrams per liter (mg/L). The higher the water hardness, the more corrosive on appliances and plumbing, and the worse it will taste.
0 to 60 mg/L is considered soft water, which is where you would like your home's water to be. This "soft water" still contains essential nutrients for your body, but without the high amounts of unwanted heavy minerals.
The next level is moderately hard water, which ranges from 61-120mg/L.
Then hard water is categorized as water containing 121-180mg/L. Hard water will cause severe corrosive problems in your household plumbing and appliances.
Anything above 180mg/L is very hard water.
Here in Riverside County CA, most of us have "hard water" or "very hard water" coming from the city into our homes.
If you have "hard water," just about everything in your home is at risk. What's not in the plumbing is still subject to leaks and floods due to hard water corrosion.
Hard water can be challenging to spot at first, and the problems can go unnoticed. Some of the corrosion it causes shows up fast, like limescale stains on showerheads and faucets, or soap scum on shower doors, tile, and baths.
The more costly damages take a while to develop; such as corrosion to your plumbing, water heater, washing machine, dishwasher, and other appliances, etc.
Other immediate hard water issues are soaps and shampoos not lathering properly, soap scum film on your body and hair after showering and on glasses after running the dishwasher, and the need to use more soap to get things clean.
The problems caused by hard water can add up quickly cost both your home and your wallet over time.
Water is such an essential aspect of everyday life, and we don't even realize it half the time. The last thing people would think about is if your water is doing you or your home any harm, but if you have hard water, it is quietly doing just that.
More Water Softener Information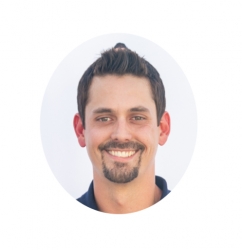 Latest posts by Bob Olson
(see all)